Royal Dutch Shell Group .com
THE WALL STREET JOURNAL: Shell Executives Escape Board's Purge

By CHIP CUMMINS
Staff Reporter of THE WALL STREET JOURNAL
March 26, 2004

LONDON -- Independent board members of the Royal Dutch/Shell Group

spared two top executives from a recent management purge because they concluded the pair didn't know the full extent of problems with the oil giant's energy-reserve accounting, said a person familiar with the situation.

Jeroen van der Veer, Shell's current chairman, and Judith Boynton, the chief financial officer, were copied in on briefing material pointing out potential overbooking of reserves well before Shell's January disclosure that it had greatly overstated its reserve tally, the person familiar with the matter said. But the boards decided the two couldn't be expected to have fully digested the scope of the problem, in part because they had been assured by fellow senior Shell managers that the issue was being properly addressed, this person said.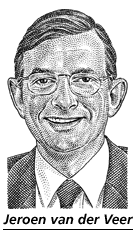 The boards "were absolutely satisfied that other members of [Shell's top management team] had no significant or material exposure to the relevant reserves material," this person said.
The insight into the board's thinking casts light on why Shell so far has resisted pressure for a wider purge of top management. But Shell's current executives aren't out of the woods yet, despite the board's backing. The Securities and Exchange Commission, the Justice Department and several European regulators have only just begun examining the oil giant's huge restatements of its reserves. Regulators caution that they have neither viewed all of Shell's internal documents nor interviewed executives.
In addition, Shell is conducting its own internal review, spearheaded by its audit committee and outside counsel.
Companies that are plagued by controversy often seek to contain liability to as few executives as possible. It also could be in Shell's interest to retain a number of top-level executives during a transition period such as this. So it is difficult to gauge with certainty the future of Mr. van der Veer and Ms. Boynton at the company.
Earlier this month, Shell's twin boards ousted Chairman Philip Watts and Walter van de Vijver, head of exploration and production, after being briefed on early findings of the internal review into the circumstances surrounding Shell's January disclosure that it had significantly overbooked reserves. Reserves are an important gauge for investors of an oil company's performance and value.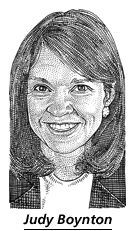 One question U.S. investigators are likely to seek to answer is when senior executives knew that Shell's reserve reports weren't in compliance with SEC guidelines, and whether they disclosed that knowledge to investors in a timely manner. The SEC and Justice Department inquiries are in very early stages, and no findings have been made.
Regulators may take a different view of whether Mr. van der Veer and Ms. Boynton -- who both sit on Shell's committee of managing directors, the company's top management team -- should have been expected to know the full extent of Shell's reserves troubles. Both Mr. van der Veer and Ms. Boynton certified Shell's 2002 year-end SEC filings, which included the reserves data.
In a conference call last week, Mr. van der Veer denied he knew of "incorrect bookings" in SEC filings. But he acknowledged that Shell's top executives received written briefings on unspecified "exposures" -- instances when Shell appeared to be out of compliance with SEC guidelines. The briefings also included what Mr. van der Veer characterized as "offsets," or reserves that Shell didn't book but some competitors did.
Those included extra natural gas, a byproduct of oil production, that is burned off. It also included fuel used to power machinery or plants during the energy-production process, though he didn't elaborate on the size of these offsets.
Shell has declined to make Mr. van der Veer available to clarify his comments. Ms. Boynton, through Shell spokespeople, has declined several interview requests. Attempts to reach Sir Philip and Mr. van de Vijver have been unsuccessful.