Royal Dutch Shell Group .com
Ex-Employees vs. Shell - Deduction of Retirement Fund
399 Ex-Employees vs. Shell
A. The Clause 33
Clause 33 of the Trust Deed and Regulations (Updated January 1996) of the Shell Sarawak and Sabah Retirement Benefit Fund (SSSRBF):
"33. The trusts hereof unless previously determined under the provisions hereof shall continue until the death of the last survivor of the lineal descendants of His Late Majesty King George V now living and for a period of 20 years thereafter and shall then cease; and thereupon the Fund shall be wound up in accordance with Clause 20."
B. The Closure
The SSSRBF wound up on 31 December 2003.
C. The Law
Employee Provident Fund Act 1991 Section 47:
"Notwithstanding any contract to the contrary, the employer shall not be entitled to deduct or otherwise recover from the wages or remuneration of the employee, the employer's contribution, from the employee."
D. The 399 Ex-Employees
| | |
| --- | --- |
| Picture taken immediately after the High Court's Decision. Most of the 399 ex-employees did not attend the session for being elderly, sickly and dying. Since then a few had left. For the rest, 'for now, all they can do is hope their time doesn't run out'. | |
| | Miri High Court 2002 - Full Size Photograph can be viewed at foot of this page |
E. The Score
Round

399 Ex-Employees

Shell

Winner

1. High Court, Miri

Represented by:

a legal firm from Semenanjung.

Supported by:

1. a legal firm from Miri, and

2. a consultancy firm from Miri.

Represented by:

a legal firm from Semenanjung.

supported by:

1. a legal firm from Miri, and

2. Shell legal team.

399 ex-employees

2. Court of Appeal, Palace of Justice, Putra Jaya

Same

Represented by:

a Queen Counsel (QC)

supported by:

1. a legal firm from Semenanjung,

2. a legal firm from Miri, and

3. Shell legal team.

399's Legal Team (above)

Datuk C. Das of Shook Lin & Bok supported by Eric Khoo & Co and Mr. F. Wong of Triman Mgt. Resources.

3. Federal Court, Palace of Justice, Putra Jaya

Same
Related Correspondence and News
ShellNews.net: 399 REASONS WHY JON CHADWICK, DEPARTING CHAIRMAN OF SHELL MALAYSIA, SHOULD BE HANGING HIS HEAD IN SHAME: Sun 8 January 2006: READ
Email from former Shell Malaysia employee group: Thursday 15 Dec 2005: 00.05am: READ
New Straits Times (Malaysia): 'Ex-Shell employees' suit within time frame': "On Sept 20, 2004, the High Court in Miri ruled in favour of the ex-employees and said the retirement benefit under the Retirement Benefit Fund was ultra vires the Act. Sarawak Shell Berhad and Sabah Shell Petroleum Company Ltd filed an appeal.": Tuesday 18 October 2005: READ
ShellNews.net: Shell hopes to duck its Malaysian employee pension fund responsibilities on a legal technicality: Tuesday 25 October 2005: 05.00am ET: READ
ShellNews.net: Nearly 400 former Shell staff still wait on Malaysian Appeal Court hearing after winning their High Court Case claim against Shell: "Counsel for the plaintiffs, Datuk Dr Cyrus Das, brought to the courts attention the fact that the majority of the plaintiffs are well over the age of 60 and in weak and declining health. Posted 26 May 05
New Straits Times: Ageing and sickly, ex-Shell staff wait on court: "Some have died. Others are losing their memory and many are ailing.": "399 former employees of Sarawak Shell Bhd and Sabah Shell Petroleum Co Ltd engaged in a protracted legal battle with their ex-employers…" "claiming that they unlawfully deducted money from their internal retirement funds…": "They won their case at the Miri High Court on Sept 20 but their employers filed an appeal.": "For now, all they can do is hope their time doesn't run out.": 7 October 2004
Sarawak News: 399 Ex-Employees Of Shell Win Suit For Refund Estimated At RM100 Million: "The Miri High Court has ordered Sarawak Shell Bhd (SSB), Sabah Shell Petroleum Co Ltd (SSPC), the Trustees of Shell Sarawak and Sabah Retirement Fund (SSSRBF) and Shell Sarawak and Sabah Provident Fund (SSSPF), to pay nearly RM100 million to 399 former employees" (Sabah Shell Petroleum Co Ltd is a UK company) 26 September 2004
SARAWAK SHELL BERHAD/SABAH SHELL PETROLEUM COMPANY'S INTERNAL MANAGEMENT EXCHANGE LEAKED BY AN EMPLOYEE DISGUSTED WITH SHELL 21 JUNE 2004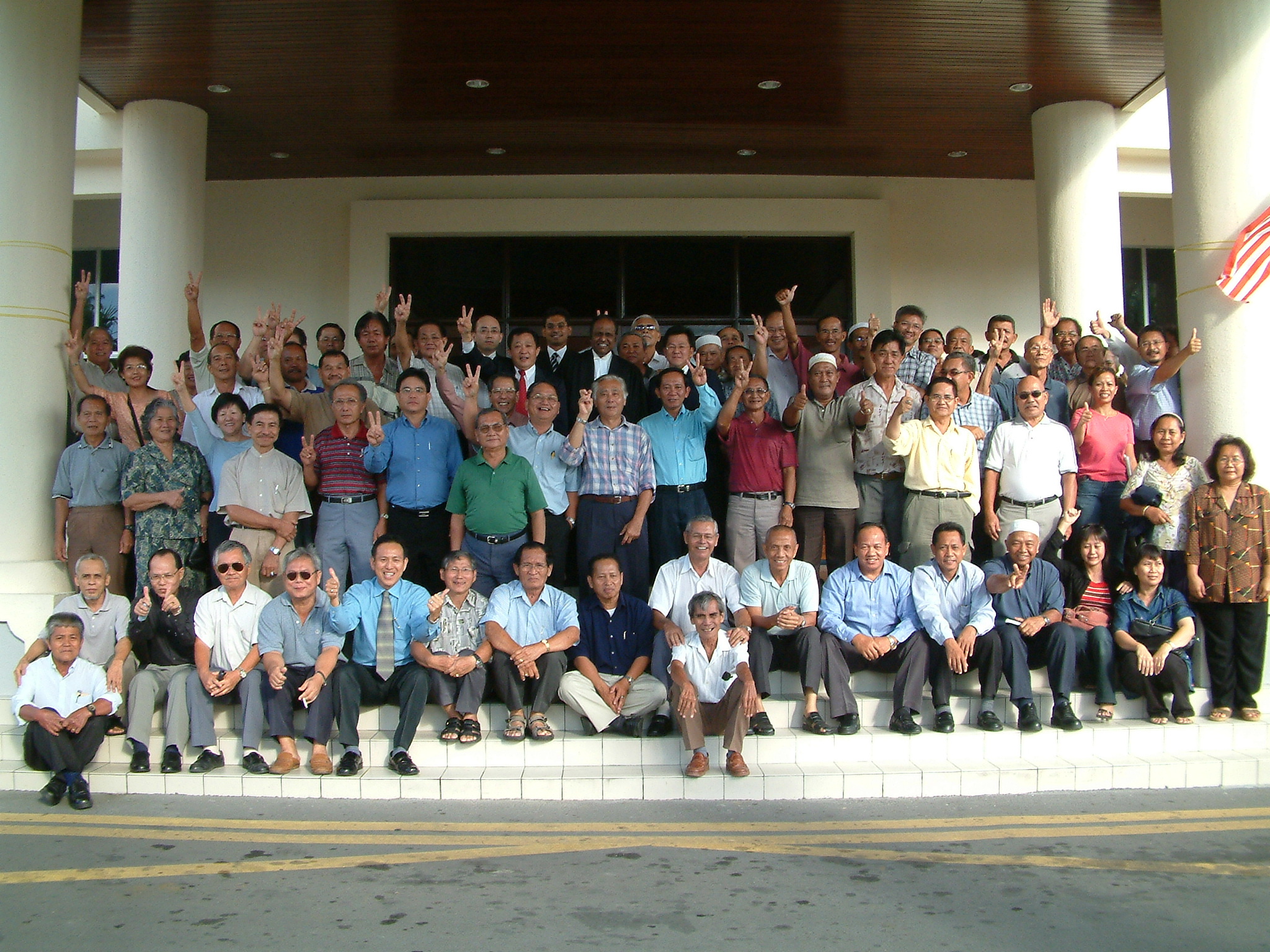 HOME PAGE for ShellSarawak.com
Click Here for the HOME PAGE of ShellNews.net & RoyalDutchShellPlc.com